The training was outstanding!  The content was fresh and informative and the delivery was incredible.  It really made me step out of the box with the other participants.  I'll definitely be staying in touch!
Rodney S.
It's time! It's YOUR time! You are just a few steps away from happiness, fulfillment and your personal success!
It's never too late to make a change.  There IS light at the end of the tunnel.  Click below to Contact Coach Daphne for next steps.
Daphne is very good at helping people expand their own ideas without forcing her opinion… I think that's what coaching is all about – showing people where they can go and letting them decide if they're going or not. Anitra A.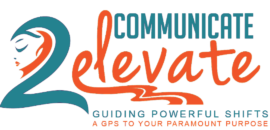 Your Personal and Professional Development Company
Embracing Change in Your Career and Your Life
Small Business Start-Up
Whether taking control of your destiny by building a small business while working for someone else or if you've decided to take a "leap of faith" and launch a business without the safety net of employment, Coach Daphne can help. Coach has transitioned from a sole proprietorship to an LLC, worked full time while building a business, launched a business after being laid off and more recently left a great job to pursue her spiritual calling to help others live a life they love. She's doing it and you can too! Scroll down to "Get In Touch" now and let Coach Daphne know you're ready to TAKE ACTION NOW!
Coaching
When you hire Coach Daphne, you determine the destination and Coach Daphne acts as your GPS, guiding you along the path to achieving your goal. These 1:1 sessions are spiritually based and support you as you challenge yourself to be your best in whatever aspect of your life you chose to focus on. It's all about you connecting with who you are at your core so you start living instead of existing! Scroll down to "Get In Touch" now and let Coach Daphne know you're ready to go to your next level!
Training & Development
A skilled facilitator, Coach Daphne develops and provides workshops online and in-person that help the participant learn or reinforce tools for success. Her programs can be formatted as traditional workshops with your content or content she develops, or as highly interactive group coaching programs. Go to "Get In Touch" now and let Coach Daphne know what you need help with TODAY!
Speaking
Invite Coach Daphne to deliver your keynote or serve as an emcee or panelist. Her experiences in government contracting, the human services, and education provide a broad body of knowledge and expertise Coach Daphne, a Distinguished Toastmaster will share with your group or organization. Scroll down to "Get In Touch" now and book Coach Daphne TODAY!
Coach Daphne is an awesome speaker who encourages and inspires you to step out and move forward.  As an entrepreneur for
Soul Purpose Lifestyle Company
and
Youngevity International
, I am always empowering others to take better care of themselves.
Coach Daphne was a featured guest speaker at one of our networking events and through her coaching and thought provocative statements she helped others to identify the drive behind the power of their purpose – their thoughts, belief system and intentional actions.  Her message was of intentions to action.  Step out and live your dream on purpose. Natalie S.
Get In Touch With Coach Daphne
It's YOUR Time! Take the 1st Step and click below to complete the contact form.
Looking forward to hearing from you today.
Do It NOW!
Ready for  YOUR  Second Act?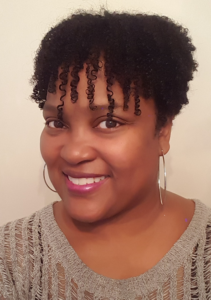 Coach Daphne is a certified life coach, trainer, facilitator and speaker. She helps women navigate their 2nd Act so they can live the life they love.
© 2018 Communicate to Elevate, LLC